Mother's Day is Here!
May 8, 2015
Mother's Day is here! We're here to tell you not to forget to shower your beautiful mother on this Sunday, the 10th of May, with hugs, kisses and macaroni gifts of all shapes and sizes. Oh–and these cards! Grab one of these wonderfully illustrated greeting cards–couples lovely with a succulent, box of macarons or nice bottle of red wine.
Clockwise from top left:
1. "Mom" by Kate Hindley.
2. "Wild Peonies Mother" by Anna Emilia Laitinen.
3. "Amazing Mother" by Carrie Gifford.
4. "Best Mom" by Anke Weckmann.
5. "Mom and I" by Blanca Gómez.
6. "Mom's Chair" by Josie Portillo.
You can view all of our Mother's Day cards here, on our website. Break a few eggs for breakfast in bed, and treat mom to a sparkly manicure. She deserves it!
If you're in the mood to grab her something bigger–don't forget to view all of the artwork still available from our collaboration with Gallery Nucleus. Prints and original works still available from artists like Christian Robinson, Jon Klassen, Yelena Bryksenkova and more. Here's a little sampling of an awesome gift for mom. "Buttercups" by Anna Emilia Laitinen. Hurry, they won't be up much longer!: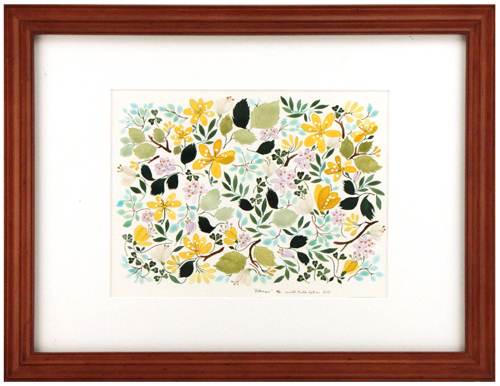 ---